Delivering
dry performance.

Combine the best technology With the best people.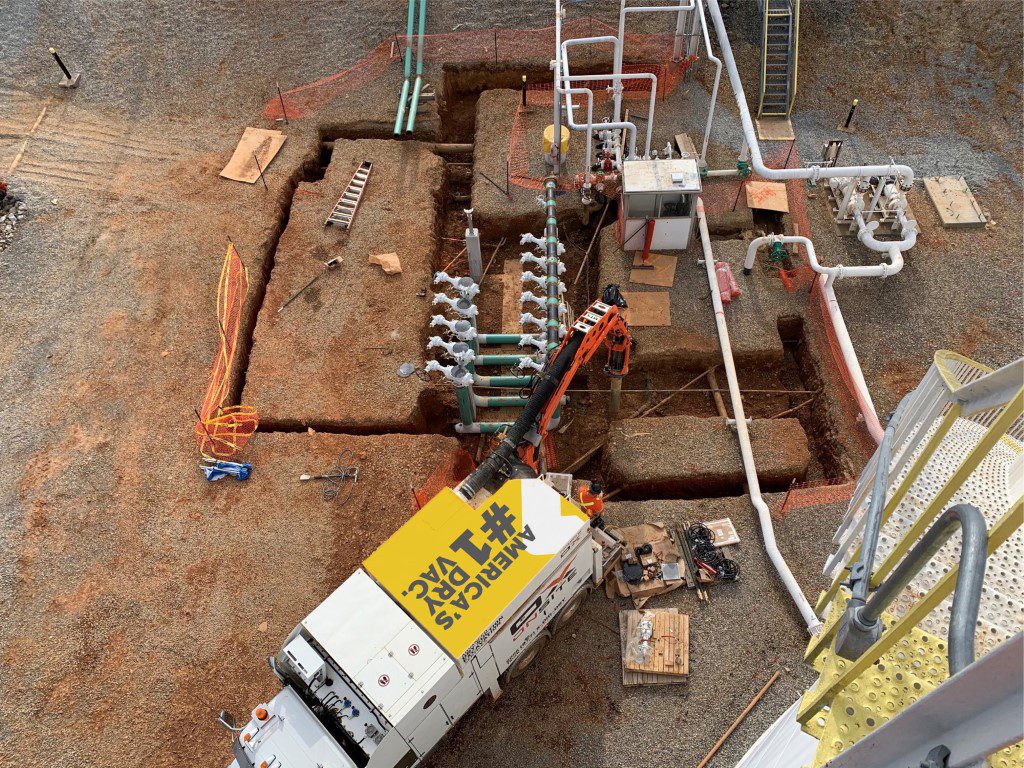 Our well-trained operators have subject matter expertise that combines superior technology with globally accepted best practices to ensure that you receive the best possible solution for your project without compromising on safety.
The MTS Dino Series of advanced dry suction excavators are world leaders in dry vac technology and we're one of the only service providers in North America who have them. This equipment is engineered to dig dry for extended periods of time without the complications and costs that occur when you add water to excavated materials.
With 24,000 CFM at our disposal we generate the highest levels of air conveyance in the industry which places our dig rates up to 50% faster than standard vacuum excavation equipment. We consistently put projects ahead of schedule and allow for other project efficiencies. But where we dominate other vac truck providers is in our ability to dump on site and reuse excavated materials, giving our clients an increase in project throughput of up to 75%.
With a growing need in the industry to dig dry due to haulage, waste and disposal fees, as well as regional and municipal restrictions, our capability to get the job done without using water will save more than money. There's no drain on potable water supplies, there's no slurry generated, there's no wasted materials. Having equipment that is environmentally responsible goes far beyond a decrease in carbon footprint. We protect against all negative environmental impacts on your excavation projects and that has a positive impact on the revenue of our clients.
Trusted by these great companies: